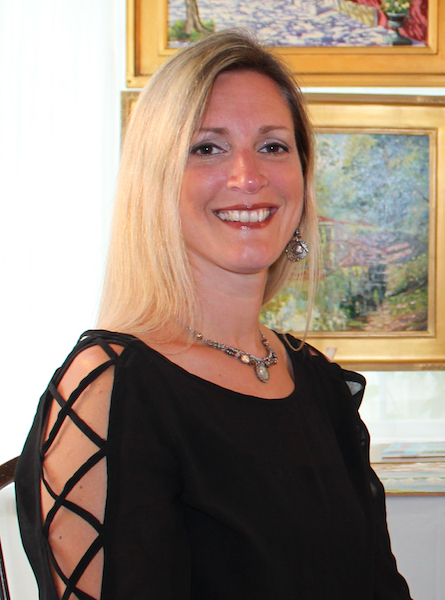 Jean Childs Buzgo
SOLO EXHIBITION: EXPLORATIONS . . . the artist's ongoing show at the Silverman Gallery,

 

is her largest and most diverse to date . . . continues through October 27
Inspired by a desire to take a decidedly new direction, Buzgo experiments with both technique and tone to cover a vast realm of seasons and subjects. Buzgo's newest work is a glimpse into the many stories of her life, both real and imagined, reflected in this varied collection that runs the gamut from dramatic to serene. 
Jean's paintings are joyfully and thoughtfully rendered, with subject matter that is always a treat for the eye. The historic buildings and byways of the local towns and the area's farms and waterways continue to inspire her.
An industrious, passionate and prolific painter, Jean has created a loyal following in this area and beyond, especially with recent views of her favorite places:  New Hope, Lambertville and Bowman's Tower. Stop in and see her newest paintings . . . fresh, whimsical and playful!
Buckingham Green Shopping Center
4920 York Road, Route 202
Holicong, PA 18928

Open Wednesday – Sunday from 11:00am until 6:00pm and by appointment
Phone: (215) 794-4300
Email: info@silvermangallery.com