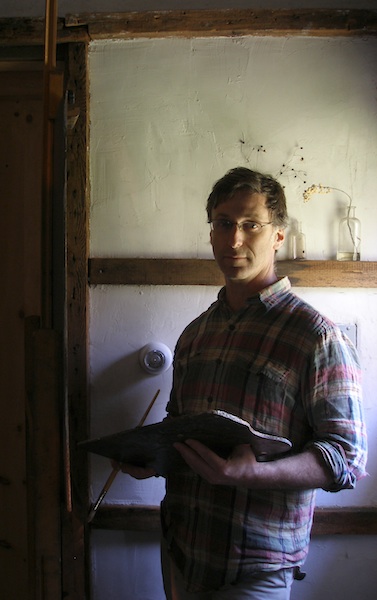 David Stier
LOOK FOR DAVID'S NEW WORK IN HIS UPCOMING SOLO EXHIBITION . . . OPENING DECEMBER 7, 2019!
"I plan to shift my very small time collecting focus from James Moser and Harry Leith-Ross to David Stier, before his works get too expensive. I don't want to go through the rest of my life without David's art on my walls." – DAVID S. BARRY
David Stier's world is comprised of wonderful shadows and light, subdued colors with a certain earthiness to it, something almost primal. Edges are blurred and brought back into focus, bringing you along into the painting.
David's work is set apart in that he works primarily on birch panels, presenting each painting in his own handcrafted, gilded and stone-washed frames.
Buckingham Green Shopping Center
4920 York Road, Route 202
Holicong, PA 18928

Open Wednesday – Sunday from 11:00am until 6:00pm and by appointment
Phone: (215) 794-4300
Email: info@silvermangallery.com